Routes
The Bike Path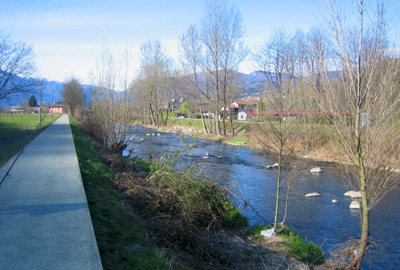 The Bike Path "Silvio Fiorini", realised at the beginning of 2000 from the "Comunità Montana Valli del Luinese" (now C.M. VallidelVerbano), runs for several kilometers in the area of Germignaga, mainly in Premaggio.
The track, that runs parallel to the Creek Margorrabbia, starts in Germignaga and ends in RancioValcuvia.
Besides being a green link between lands, the bike path gives also a chance for a relaxing and easy excursion in the surrounding area.